Welcome to #FridaySharefest 11/10/17!
Each week for our #FridaySharefest, we spotlight bloggers in our community to showcase some of the faces in our community of bloggers. This week our host is Natashia!
Hey, hey, hey! Happy Friday!! My name is Natashia Shannon and I am happy to host this week's #FridaySharefest! I blog over at tashiastaste.com about lifestyle, food, family and fun! If you guys know me, I am all about food for the most part! Food is bae! In addition to that, I am a mom of 3 teenagers, work full time for a big 4 auditing firm in Tampa and love to travel to new places and explore new things!
Here are a few of my favorites from the last week:
I have been trying to find ways to be better organized in general and loved Modernmami's post this week on organization because I mean, who doesn't need organization in their life? I certainly struggle with this, having 3 kids and a demanding job! I learned some cool techniques that I will try with organizing papers that need to be signed and returned to school. My kids normally cram papers that need to be signed into their bookbags and I never see them until it's either too late or the teacher inquires about them.  I will be installing a "Drop the papers here" basket in our home to remind the kids to drop and go! Thanks Modernmami! 
With such a busy life it is hard to keep things organized and focus but it's really a must! It is also  hard to sit down and do simple things such as read a book even though you really want to get the goods from the book. Sometimes your brain and calendars don't allow you the time you'd like to do these things. Anybody with me on that? I am in a book club and when I joined I thought, let me join so that I am forced to read the books that I want and need to read. Well it has sort of worked but I think my girl Jenny has a much better idea with suggesting audio books! My friend Steph and I just had an epiphany about this the other day! Thank you for reassuring me that I am not really cheating and I can totally listen to my books while multi-tasking throughout the day.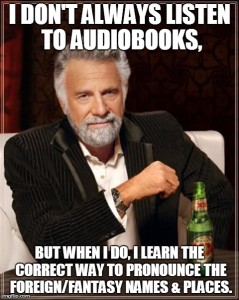 Y'all Tampa Bay Blogger's are the bomb! Did anyone tell you all that lately!? Y'all are filled with so much information! The one thing a blogger needs in their lives is a freaking camera! Hello! My girl Samantha highlights a great product by Peak Design that securely holsters your camera in place while you hike, bike or beep bop around town.
Now we want to hear from you! Welcome to #FridaySharefest 11/10/17!
What creative content are you sharing this week?
Here's how to properly participate in Tampa Bay Bloggers' #FridaySharefest:
1. Add your link and VISIT AT LEAST ONE BLOG to leave a comment informing the blogger that you are visiting them for #FridaySharefest from #TBB.
2. Tweet, pin and share your favorite posts. After all, a Tampa Bay Bloggers' #FridaySharefest is about sharing the love and great blog posts!
Any questions? Email tampabaybloggers@gmail.com
Save