Welcome to #FridaySharefest 12/12/16!
Each week for our #FridaySharefest, we spotlight bloggers in our community to showcase some of the faces in our community of bloggers. This week our host is Calley!
Hi Tampa friends and neighbors! I'm Calley from the Back to Calley blog; formerly known under the name "The Eco Chic." I changed the name of my blog about a year ago and love to blog about my family, life in Florida, recipes, and travel. I also spend a lot of my time managing a blog and social network for a small online baby boutique; Kelly's Closet.
With the holiday's quickly approaching, I'm sure many of us are stressing out and trying to get everything done. This week on my blog I shared some tips on how to simplify the holidays, sponsored by Good Food Made Simple.
I've loved reading some other holiday themed blog posts from my favorite local bloggers this week. Here are a few that are filled with holiday joy.
Rachel at Small Towns and City Lights shared a Christmas Gift Guide with some top picks for kids gifts. If you are still looking for gift ideas for that hard to shop for child in your life then you'll want to check out this guide. I would really love to try the Picwits! Board Game for our next family night.
If you're looking for more gift ideas for the kids in your life, you'll want to visit the Adventures of Tampa Mama. Marisa shares a great gift idea in her post, More Than Just a Present: The Gift of Their Future. You might be surprised at what this gift is, but I won't ruin the surprise for you.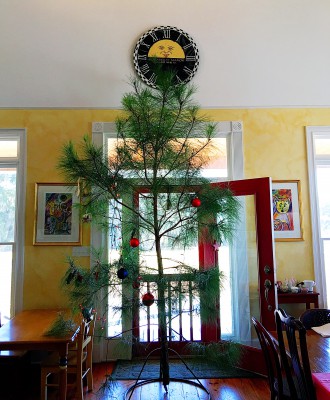 These next two bloggers will help feed your family with a few tasty treats! For starters Tracy at Having Fun Saving shares her recipe for Chicken Apple Sausage Pinwheels with Tangy Cranberry Dipping Sauce. Not only is the recipe amazing, she shopped for all the ingredients with Walmart's new online grocery shopping and picked everything up without getting out of her car. Talk about a lifesaving tip for the busy holiday season (or anytime of the year for us mom's).
The final blogger of the week is Tabitha at Fresh Mommy Blog and she's sharing a really festive recipe for a Cranberry Rice Chicken Bowl. I'm really tempted to tweak the recipe slightly for my Instant Pot and try it next week when the kids are out of school. I've never tried coconut jasmine rice before, but it sounds very comforting for this busy holiday season.
Now we want to hear from you! Welcome to #FridaySharefest 12/16/16!
What creative content are you sharing this week?
Here's how to properly participate in Tampa Bay Bloggers' #FridaySharefest:
1. Add your link and VISIT AT LEAST ONE BLOG to leave a comment informing the blogger that you are visiting them for #FridaySharefest from #TBB.
2. Tweet, pin and share your favorite posts. After all, a Tampa Bay Bloggers' #FridaySharefest is about sharing the love and great blog posts!
Any questions? Email tampabaybloggers@gmail.com