The following content is a sponsored post provided by America's Lock and Key. 
Losing your house keys can be extremely frustrating, but it doesn't have to be such a trial or tribulation. Today, thanks to new technology, key copying can be carried out by way of a special app on your smartphone!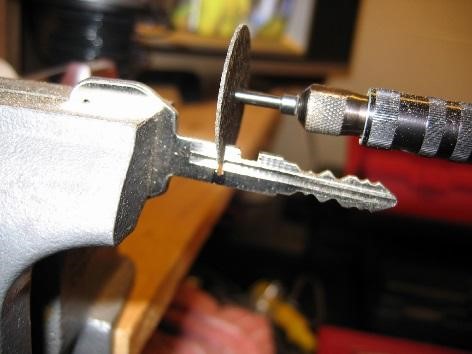 Several smartphone apps are available to download, allowing you to make a copy of a key simply by taking a photo on your cell phone camera. This is the perfect solution for lock-outs or misplaced keys.
However, a professional local locksmith in Tampa, Florida, Efi Amoyal of America's Lock and Key, takes issue with this new technology. Amoyal says that these apps compromise home security because they don't establish the identity of the owner of the key before a copy is made. A random person can take a quick picture of your home key, make a copy, and could possibly burglarize your home.
Using such an app is so easy though! Take a picture of your key, send it off through the app and pay the cost of the service (less than $10!) and make your order. After a couple of days your new key will arrive at the address you requested.
Clearly there is a margin of error with this method. The key must be decoded, placed on a machine and then manually cut. In a perfect environment, the key will be tested on the lock during the process and then adjusted accordingly. As this is not possible with the app, the client should not expect a 100% success rate.
If you do use these new apps, extra security is highly recommended by locksmiths. New technological advancements are made every day to make your home security easier to manage.
Take for example the alarm system. Today it no longer requires the house being wired – A home security system is nothing more than sensors that detect what's going on in and around your home, plus equipment connected to those sensors that lets you monitor them. The main sensors, of course, are motion detectors, cameras and microphones. Everything can be managed from your phone, and any unusual activity is logged and your phone will notify you.
Because security equipment is now cheaper than it ever was and smartphone technology is so advanced and available, home security has become more affordable. So if you don't end up using that newfangled app for copying keys, you may end up using another app to manage your home security.
For more information on lock and key services and other professional licensed locksmith solutions, visit America's Lock and Key.
Have you ever used an app to produce a copy of your house key?  What apps do you use to monitor and secure your home?