Welcome to #FridaySharefest 7/22/16!
Each week for our #FridaySharefest, we spotlight bloggers in our community to showcase some of the faces in our community of bloggers. This week our host is Samantha!
OH HELLO!!!!
I'm Samantha of SPonzilloTV.com. I'm a broadcast technical director at ABC Action News in Tampa, a videographer, photographer, horse-puppy mom and all around goofball. I enjoy chasing after my dog when she breaks out of the backyard fence, picking up pieces of my destroyed shoes that have apparently turned into chew toys without my knowledge, and spending time with my fiancé… When, yanno, we're not running after the dog hahaha
Here are a few of my favorites from the last week:
Victoria and Terrence from Follow Me Away wrote a tips post called 7 Simple Tips For Taking Better Photos With Your Smartphone that I wish more people would read. Have you seen their photos? Read it. Please. Will you read it? READ IT.
Angela from Run.Chew.Sparkle ran her Top Ten Tuesday: T.V. Shows post and made me feel bad because I've only watched 6 out of the 10 she listed (Don't worry girl, I just added everything I haven't watched to my Netflix, except Big Bang Theory, I can't do that one. I refuse).
Jackie from See Jackie Runn posted her Westfield Family Events & Free Fun for Kids post, which I then took notes on diligently so I can take my two-year-old niece to it sometime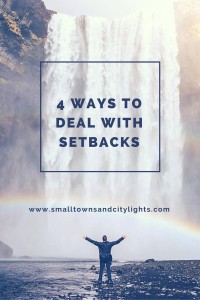 Rachel from Small Towns & City Lights coached me through my current plateau with 4 Ways to Deal with Setbacks. She's got some great tips in there that made me personally reflect on everything I've accomplished thus far. Check it out.
Flower from Up & Humming posted WTF Wednesday Pokemon Go, I am not slow! and I'm over here giggling like a fool. She can't run right now due to an injury but because she's gotta catch 'em all, she's getting her miles in where she can (when she's not walking in circles, trying to catch Pikachu!)
Victoria from Follow Me Away posted an article with The Huffington Post called I Am A White Woman And I'm Afraid For My Black Boyfriend. I believe I posted this article three times this week, it's such an important read.
Emily from My HealthyISH Life posted Marine Corps Marathon Training: Weeks 5 + 6 that made me realize I have to SERIOUSLY up my workout wedding game.
Now we want to hear from you! Welcome to #FridaySharefest 7/22/2016!
What creative content are you sharing this week?
Here's how to properly participate in Tampa Bay Bloggers' #FridaySharefest:
1. Add your link and VISIT AT LEAST ONE BLOG to leave a comment informing the blogger that you are visiting them for #FridaySharefest from #TBB.
2. Tweet, pin and share your favorite posts. After all, a Tampa Bay Bloggers' #FridaySharefest is about sharing the love and great blog posts!
Any questions? Email tampabaybloggers@gmail.com
Save